Man Stabbed Over Barking Dog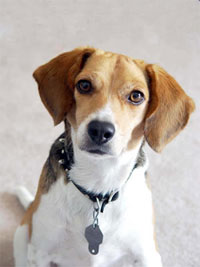 Katrina Whitmore aged 25 is accused of murdering of Joseph Durrant, 47, outside their homes at Mt. Pritchard on January 27th. She faced Liverpool Court yesterday with her partner Steven Sotiropoulos.
The court heard that the incident occurred when Mr Durrant and his house mate came home after Australia Day celebration drinks and we walking down their shared driveway when Mr Whitmore's dog started barking at them.
Police documents state that Mr Durrant and his friend yelled at the dog to "shut up" and Whitmore and her brother yelled back at them. It is then stated that they ran after Mr Durrant with kitchen knives, Sotiropoulos following behind them.
An argument took place and Mr Durrant punches Whitmore's brother twice before he was stabbed with the kitchen knife.
Police have stated that Mr Durrant landed on the ground and attempted to rise to his feet however before he could stand up, Whitmore, who was behind Mr Durrant, stabbed him to the right side of the neck.
Police initially charged Whitmore and Sotiropoulos with assault when they were arrested on Wednesday and have now been charged with murder. Both were refused bail yesterday and will re-appear in the same court next month.
Latest articles