Jon And Kate Drama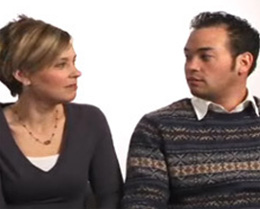 Jon Gosselin, from the TV show Jon and Kate Plus Eight, was accused of cheating on his wife Kate Gosselin. He told the camera that he didn't cheat and he was sorry he made it look like that.
"These allegations are false and just plain hurtful", Gosselin said Wednesday, insisting: "I did not cheat on Kate."
It all started when pictures were taken of him and a Pennsylvania schoolteacher were together at a bar. Jon was drunk according to the person who took the picture. But he claimed he did have friends of both genders and he hung out with both genders, including the school teacher.
"I need to be more careful and aware of who I am associating with and where I am spending my time", said Gosselin, who apologized for putting his family "in this awkward position."
All of this doesn't affect the show and the show is still in production. Kate was on the Today show explaining everything so, if you missed it, this is pretty much everything that she said. Kate is unsure about whether she will completely forgive him or not, but she wants to believe that her husband wasn't cheating.
Latest articles