Michael Jackson Dies at 50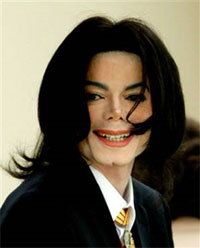 Jackson tragically succumbed to a cardiac arrest on the afternoon of June 25, 2009. He was pronounced dead by medical assistance, leaving behind his three young children and heartbroken fans. Full details on the story are yet to be revealed, but in the meantime fans everywhere are mourning for the loss of a talented musician, father, and man; the King of Pop, Michael Jackson.
A sparkling glove, slick footwork; images that bring to mind the famous, and infamous, King of Pop. Talented from a young age and the seventh child of the Jackson family (some of whom he performed with in the band The Jackson Five), Michael Jackson's album Thriller sold platinum, and his legacy and influence music-wise continues on today. He was a multimillionaire with some rather notoriously strange, eccentric, and oftentimes suspicious habits, having been accused more than once on accounts of child molestation, and rumored of other odd actions such as owning the skeleton of the Elephant man and sleeping in a hyperbaric oxygen chamber.
Later in life, Jackson sold his exotic home, Neverland Ranch, and chose to live more out of the public's eye with his three children: Michael Joseph Jackson, Jr.; Paris Michael Katherine Jackson; and Prince Michael Jackson II (more commonly known as 'Blanket'). Suspicion grew of Jackson's deteriorating health, who claimed to already be suffering from the dermatologic disorder Vitiligo.
Latest articles