Finally, The Rock Has Come Back!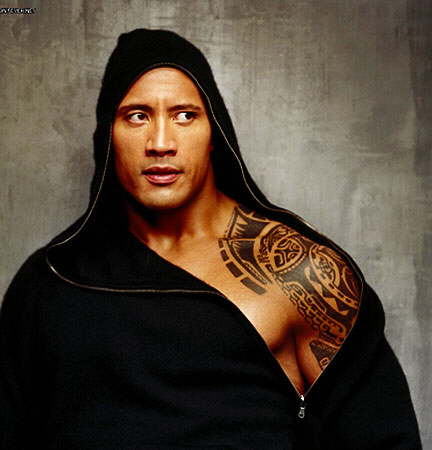 On Valentine's Day February 14th 2011, WWE Monday Night Raw aired live in Anaheim California on the USA network. Last week WWE Chairman Mr. McMahon announced that next week (2/14/11) the host for WWE WrestleMania will be revealed. WrestleMania being the biggest event ever had to have someone huge to host it.
The day finally came. In the last 30 minutes of Raw, he revealed himself. None other then Dwayne 'The Rock' Johnson! Former WWE professional wrestler. He had returned! Stating that "Finally! The Rock has come back...home." The crowd was wild and respective for the well-known superstar. However, though it was never clearly said, The Rock might stay with the WWE and continue his wrestling career that he stopped seven years ago.
Dwayne has also stated that current WWE superstar John Cena has trashed talked him, so at WresleMania The Rock will have a little comfrontation with Cena, also with current WWE Champion The Miz. Throughout The Rock's segment he made jokes, and said things many haven't heard in seven years, such as "Layth The Smack Down" and "Whoop your candy ass" also his signature world famous saying "If you smell, what The Rock is cookin'!"
Latest articles