Music Doesn't Expire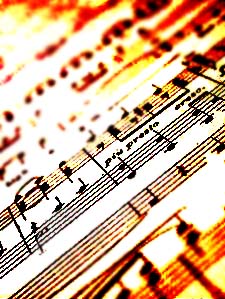 In an age where a song can go viral and become an internet sensation virtually overnight, it's easy to forget about older music in the never ending search for tomorrow's big thing. However, this music shouldn't be ignored and disregarded just because it's 'old.' Music doesn't have an expiration date. That is, songs don't automatically become bad once they hit a certain age. Likewise, today's music isn't automatically better just because it was recently released.
It's become common practice to mock embarrassing hits like Rebecca Black's 'Friday,' but there is still a plethora of slightly uncomfortable music that floods the television and radio without any comment. While browsing iTunes the other week, I stumbled across All Time Low's new single, I Feel Like Dancin'. It includes lines about dancing, drinking, and even the gem, "Everybody's gettin' kinda crunk/ I think some dude just grabbed my junk/Now I know how Ke$ha must be feeling." Classy, right? It is easy to laugh at lyrics like these when they are isolated and brought to light, but the majority of music on the radio today seems to follow this same trend. Meanwhile, far too many fantastic songs and albums are being swept aside for no other reason than the fact that they're what would be considered old.
It is with pride that I say that I was able to name all four Beatles by the time I was six. Some of my earliest and most cherished memories revolve around spending hours with the dusty old record player in my basement, singing along with John Lennon in Everybody's Got Something to Hide Except for Me and My Monkey and rocking out to various songs from The Who's Quadrophenia. This music was already outdated by the time I was introduced to it, but I still enjoyed it. In fact, I'd be inclined to say that The Beatles and other 60's rock groups left such an impression that they more or less shaped me as a person. Growing up, my ears were not accosted with violent songs about sex and drugs; instead, they were comforted by Lennon and the like singing about how "love is all you need."
It would seem that older music presented a better message and deeper lyrics. Sure, there were the highly drug-induced hits that included nothing more than lyrical nonsense, but this was not the norm. Instead, there were songs like Fleetwood Mac's 'Don't Stop,' in which they sang uplifting lyrics like, "If you wake up and don't want to smile/If it takes just a little while/Open your eyes and look at the day/You'll see things in a different way." Decades ago, music all seemed to be created in order to pass along an important message to listeners and critics alike, whether this was positive like Don't Stop or held some unpopular criticism. Now, it sounds almost like most lyrics are written simply to make noise.
I may be slightly biased in regards to The Beatles, but there is no denying that they, along with their fellow bands, paved the way for the future of music. Though they have been broken up for over forty years, The Beatles are still holding records and setting standards for the music industry. According to the Recording Industry Association of America, The Beatles have sold over 163 million albums, which is especially impressive when one considers the fact that The Beatles have only been added to the iTunes store within the past few months. Likewise, The Rolling Stones' Forty Licks has been certified four times Platinum and as of 2002, their album Hot Rocks has sold over 12 million copies. In comparison, teen idol Justin Bieber has sold just over four million albums worldwide. To say that Justin Bieber or any of his contemporaries are 'better' than a group like The Beatles or The Rolling Stones simply because he is currently active seems slightly backwards and very illogical.
Some may say that not all current music is bad, and that it's unfair to pick on a few select examples. This is true; however, it only proves that there isn't an expiration date. There is still plenty of good music being made nowadays, and not all lyrics pertain to inappropriate behavior and intoxicated shenanigans. Whether it's The Maine's We'll All Be passing on a message of hope with the lines, "We all have been degraded/We all will be the greatest," or Vampire Weekend's blatant crack at society in The Kids Don't Stand a Chance with "You criticize the practice/By murdering their plants/Ignoring all the history/Denying them romance," it is still very possible to find recent music that has deep lyrics and a message that goes further than "I feel like dancing." New music can still have a lot of quality, just like there is older music in existence that should be hidden from human ears forever. The date that music was made shouldn't affect the listening audience.
Music is a highly personal preference, and no one person can say for sure what is good and what is bad. With something so subjective and with so many different musical genres available, it is impossible to say offhand that a band or artist is no longer good simply because their music came out before Katy Perry and Eminem were household names. It is easier than ever to possess music now that digital copies prevail and physical CD's and/or vinyl records are becoming a thing of the past. It shouldn't matter whether this music is brand new or has been around for a decade or two. Something as simple and insignificant as a release date should have no effect whatsoever on someone's opinion of a song.
Latest articles