Shipwreck on Coast of Illyria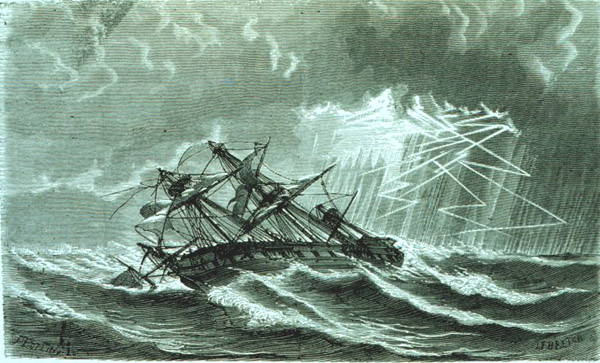 A few passengers, and sailors aboard, it seems had survived the terrible shipwreck that occurred on the coast of Illyria just a few nights ago, mainly due to the dark and rainstorm.
It has been researched that all the passengers and crew were having a good time, enjoying themselves the night it happened. It all became tragedy when that storm hit. It's a miracle that there were some rescuers out there in the need of others. Captain Haddock, and surprisingly Antonio Newton were there to help.
A thirty-five-year-old Feste Smith claims he saw what happened after the shipwreck. He mentioned he saw woman who asked questions to her rescuer in regard to the coast upon which she has been cast, and the likelihood of her twin brother's escape from the waves and the wreck. "I saw it all, the remaining survivors running and hiding all over the beach. Even when the Duke's guards searched the grounds." Feste reported.
Captain Haddock in return said he had drowned. The seaman described how he lashed himself and drifted safely out of sight, and how her brother had tried to save her, but failed. The tidings were so welcome that the woman identified now as Viola Hastings gave him a reward.
In answer to further questions, she learns that Illyria is ruled by the Count Duke Orsino, a friend that was once a friend to her father. Who was still unmarried but wooed Countess Olivia Robinson, who's refusal to wed on behalf of her brother's loss touches Viola. She was tempted to serve her at first, but then instead decided to serve for Duke as a page.
She therefore hides her identity. A reason not known. But first she bids the captain to help her, for an outfit, disguise, and an introduction, sure that her many accomplishments will find favour. So thoroughly does the mariner approve of this plan, that he not only promised to guard her secret but leads her away to prepare for her venture.
Latest articles