Brokeback Mountain Star Found Dead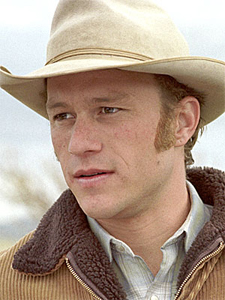 Australian born actor, Heath Ledger was found dead today in his Manhattan, Apartment. Police suspect that drugs were the cause of the twenty-eight year olds death, but so far nothing has been confirmed.
As quoted by the New York Times, Sewell Chan:
"A masseuse arrived at Apartment 5A of 421 Broome Street in SoHo for an appointment with Ledger, the police said. The masseuse was let in to the home by a housekeeper, who then knocked on the door of Ledger's bedroom. When no one answered, the housekeeper and the masseuse opened the bedroom and found Ledger unresponsive. They shook him, but he did not respond. They immediately called the authorities. The police said they did not suspect foul play and said they found pills near his body". Ledger leaves behind a daughter, Matilda, and wife Michelle Williams.
Ledger was born in Perth, Australia, April 4, 1979. He began his acting career at the mere age of ten. At sixteen he dropped out of school and moved to Sydney to pursue his acting career - his earliest roles being on the TV show "Sweat" where he played a gay cyclist.
Ledger is most noted for his Oscar nominated role in Brokeback Mountain, but has played the lead in other movies such as "The Patriot", "Monster's Ball", and the upcoming Batman movie, "The Dark Night" where he will be portraying the sinister joker. His latest film was "I'm Not There" where he played one of the incarnations of Bob Dylan- a film which earn his co-star, Cate Blanchett, an Oscar nomination.
As many know, Ledger and his wife, Brokeback Mountain Co-star, split last year apparently due to their busy schedules. No word on how Williams is handling the death.
This is a shock to many who have witness this young man grow as an actor. Condolences go out to his family in this time of grief.
Latest articles