TOC Wasn't Fate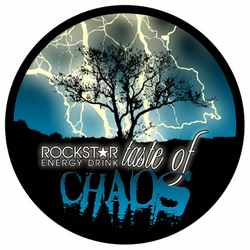 Escape The Fate have sadly had to pull out of the Australian leg of the Rockstar Taste of Chaos Tour.
The band has had to pull out after some legal complications involving passports and visas; they have issued this statement to apologize to their fans who will miss out on seeing them due to this unfortunate circumstance;
To all of our international fans,
We regret to inform you that we will not be able to participate in Taste Of Chaos International. We have some legal issues that we have to clear up. This is a huge bummer for us and we really wanted to come to your countries and rock your faces off every night. Once we clear up all of our immigration and legal issues, we will jump right on an airplane and give you a show that you will never forget. Make sure you go out and support Rockstar Taste Of Chaos and all of the bands that are playing. Those shows are going to kill! We love each and everyone of you and we will see you soon.
Rock!
-Escape The Fate
Much outrage has been shown by fans who believe the band should sort out the problems on their own time and not take away from the shows they paid god money to see however despite the loss of one rad band The Used, Rise Against, Aiden, The Bled, and Gallows will all be rocking the stage across Australia and New Zealand in October.
Tickets are still available through Frontier Touring for all the up coming TOC shows.
Latest articles