Homophobia is Gay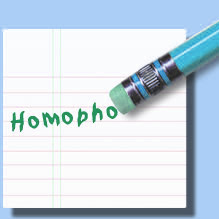 Many of you reading this will be aware of the term "homophobia", but for those who aren't here is the definition.
Homophobia: feeling of hatred towards gay, lesbian or bisexual individuals, feelings of hatred are not always expressed.
Homophobia is fast becoming one of the main causes of bullying in UK and US, and I certainly have been a victim and witness the homophobic bullying. I am sure than many of you have been too.
One of the main causes of homophobia, and many other forms of discrimination, is lack of knowledge or exposure. People don't know how to react to people that are gay, lesbian or bisexual because it is not something they have been taught, especially is very religious homes where such things are brushed under the carpet and not spoken of. Many people also argue that individuals that are homophobic are so because of a religious upbringing, or that they are uncomfortable with their own sexuality.
Throughout history there have been homosexual men, the Romans are well known for homosexuality. However there are not many cases, if any, of homosexual women recorded before about 1950. It is true that modern society has become more tolerant to many diverse lifestyles, homosexuality being one of them.
This hasn't always been the case though, in 1952 almost 4,000 gay men were arrested England simply for being gay - many went to prison and many others suffered the indignity (and often permanent physical and psychological damage) of the supposed 'cures', which included lobotomies, aversion therapy and chemical castration.
Lots of things have already been done to raise awareness all around the world. There is an International Day Against Homophobia, which was first celebrated on May 17 2005, and in the UK there are laws, and legislation to prevent discrimination towards homosexuals.
As with many other types of discrimination, homophobia may never be completely wiped out. The main thing to do is raise awareness. And maybe, in days to come mankind may be able to live with one another in some sort of peace without so much hatred and violence.
Bibliography and for more information on the subject of homophobia and homosexuality please look over the following web pages:
AgeConcern
Stonewall (UK based)
International Day Against Homphobia
Latest articles