The Night of Noise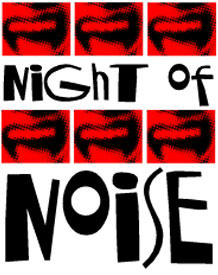 Many people support the National Day of Silence, but they also find themselves questioning it. If the Day of Silence is about speaking out against anti-gay violence, why do we stay quiet? Seemingly, it makes no sense. To clear things up, I wish to say this: we use the silence as an example. To show those who don't fully understand what anti-gay violence can do to a person.
By staying silent, we show our support, and put things into prospective. By staying silent for a whole day, we symbolize those who have been silenced. The people afraid to come out and speak up about their sexuality, because they're afraid of the ridicule and violence they would have to endure. We symbolize those who have been forced back to silence, such as Lawrence King, who was shot by a classmate two years ago for being supposedly gay, or Charles Howard who was beaten and thrown off a bridge in 1984 for being "flamboyantly gay". Or any of the other victims that have been forced to silence.
But we do have retaliation.
The Night of Noise is not a national holiday, like the Day of Silence. The Night of Noise was developed a few years later as a retaliation method. To celebrate the Night of Noise, most people throw parties with those who participated in the Day of Silence, or any other supporters. Like any other party, there's music, food, dancing, and socializing. But they all take time to speak up about experiences they had During the Day of Silence, or life time experiences they've had concerning the topic of anti-gay violence.
Really, anything goes. The Night of Noise parties are also a symbol. Instead of symbolizing victims, these parties (or get together, rallies, etc.) symbolize support and hope for an equal and more accepting future. It's during this time that people come up with better ways to prevent gay hate crimes. During a time where we all come together, and have fun, just being ourselves.
A Night of Noise party doesn't have to be a follow up to Day of Silence (if you do, the date should be set on or near the Day of Silence), it's not mandatory in the least. In fact, not many people actually celebrate the Night of Noise, but it is a nice ending to a day of utter silence.
For more information, I suggest going to Glsen.org or DayOfSilence.org.
Latest articles