John Pawson's 'Perspectives' at St. Paul's Cathedral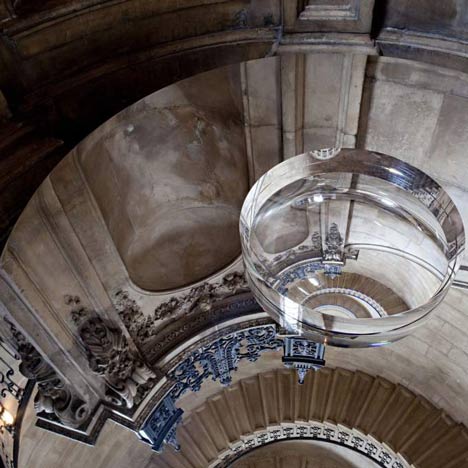 As some of you may know, since September of 2011 until January of this year, St. Paul's Cathedral, located in London in the United Kingdom, was under going architectural reconstruction as a celebration of its 400th anniversary since the great fire of London in the 1600's. British Architect John Pawson was the leading man on the job.
For anyone who doesn't know Pawson's work, he is known for his love of minimalism. Growing up in a Yorkshire town near Halifax, he was raised in a middle class family dominated by females. The only son in five children, Pawson worked with his father in the family dress making business. However in his later life he found his love for architecture, and all things simple. Now living in London and one of the top Architects for minimalism, Pawson was invited to join the project in focusing the eyes' attention on the natural beauty which the Cathedral has to offer.
In order to do this, Pawson insisted on the installation of a 'concave Swavorski crystal', or a large lens. This is designed to make the cathedral's spiral staircase a viewing point with its own viewing device.
The lens has been designed to rest upon a specially designed metal holding device, which hangs from the cathedral's tower, one lens is also located below the spiral staircase, directly parallel to the one above. In result, the effect given is that one is able to view from the bottom of the cathedral throughout the tower with the reflection given by the lens. Allowing people an optical view of the entire cathedral tower.
Latest articles