Poor Judgment by False Bed and Breakfast Owner Costs a Young Girl Her Life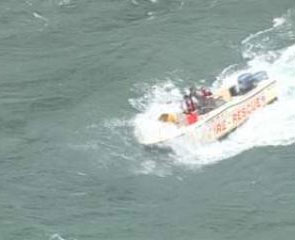 On Wednesday , the 12th of August, Magdalena Lubowska, a girl from the Bronx area of New York, had come to Niagara Falls with her Polish Catholic church group to tour Whirlpool State Park, with who they thought was a tour guide. The tour guide was actually a 23 (possibly 240 year old song, of the 'owner' of the bed and breakfast the group was staying at. The girl and her church were at the Ongira Trail, close to the waters, where Magdalena at 12:40 pm, dipped her feet into the water, and got carried away.
A couple from Kenmore who were behind the group saw the girl fall in. Mike, one of the people in the couple, tried to keep track of the girl, while Valerie, the other person, stayed behind with the girl's friends and the rest of the group. Some of her friends said that "She can't swim at all." The girl is said to have gone about 75 feet under the water, which was when the girl was last seen.
After park officers tried searching for her, at one o'clock pm, the US Coast Guard, local Fire Department, US Boarder Patrol, police on foot and in helicopter, and the Erie County Sheriff's Office, Niagara Count Sheriff's Office, and the Whirlpool Jet boat company from Lewiston were called to help find Magdalena. After hours of searching, the rest of the church group gathered under a pavilion with witnesses.
How Magdalena fell in, was from the rock she was sitting on. The rock was at a 45-degree angle, and was wet and mossy. The children in the group watched as Magdalena was pulled under, not knowing how serious the event was. Police and others are still searching for Magdalena, while friend and her parents, who came to Niagara Falls after hearing about their daughter, pray and hope for the best.
"I don't think they know how powerful the river is." - Valerie, one of the hikers behind the church group
Sources: WGRZ.com (information and picture) and the Niagara Gazette (information and quote).
Latest articles