School Funding of Sports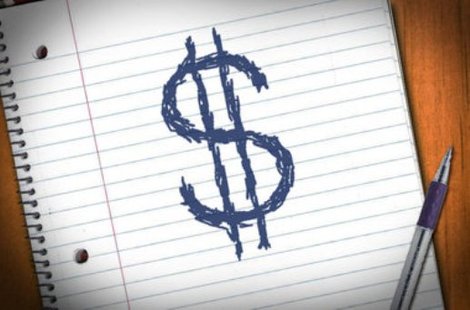 The U.S. spends around 17 trillion dollars on providing schools with sports equipment. Some of those things include swimming pools, new basketball courts, supplies for the different sports and new baseball and football fields.
Personally I think sports are useless and give uneducated people a free ride to college. This money is coming out of tax payers hard earned money and is spent on all these ridiculous and unnecessary things. In my town if my Beloit we are giving the high school 7 million dollars to get a new advanced fitness center, a new pool, and new tennis courts.
I'm all for gym and everything but why spend all this money on sports equipment when half of our city is illiterate. This money should be spent on books, computers, school supplies, and tutors so we can ensure that the children of the city have a real education.
All these people are getting into college for free because they are good at sports, not because they are smart or that they have special skill, its because a scout that they could run fast enough, catch or throw a ball, or shoot a good basket.
Now people may disagree with me but if we continue to keep sports, I think we need at least a 3.8 GPA or higher and if they don't have that they don't get to play, no matter position they play and how important that game is.
Well my final comment on school funding of sports is that it is ridiculous how much we spend on sports equipment and playing fields. We should be concentrating on educating the students in what they need to know instead of learning how to throw and kick a ball.
Latest articles