Raped, Abused and Dead at Six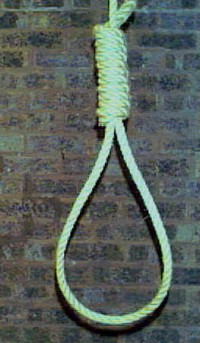 The body of six year old Hannah Mack was found by her mother in the rural lakeside town of Navarro Mills, Texas, USA on Monday.
Police have released little information about the investigation and have made no arrests and have named no suspects as of yet.
Navarro County Sheriff's Chief Deputy Mike Cox said today; " I will confirm that the hanging and sexual assault were part of this scenario."
Mr Cox said several people had been interviewed and no one has been ruled out as a suspect, "We don't want to do anything that would compromise a successful prosecution of this case," he said.
The Nacarro County Judge Vicki Gray said that the autopsy of the body showed "a multitude of events that together caused the death of this child". No other details have been released at this date.
Members of Hannah's community which is about 100km south of Dallas, said they were concerned by the official silence and worried a predator remained on the loose. All questions asked have been blocked by police and welfare officials have been told not to say whether Hannah's family have been investigated by child protection officers.
"I'm just concerned about the kids out there," said Harold Hocutt aged 75, a neighbor who knew the girl's family.
"Little girls. Little boys. It's just something you don't forget."
Latest articles