Hey, everyone!! Yesterday, I posted pictures of my bookshelf, and today I was inspired to post pictures of my CD collection!! After reading this and seeing the pictures, feel free to recommended any bands/music to me, okay?
Here are all of my CD cases. The Tweety and Happy Bunny ones are full, and the black ones aren't. The solid black one is what I keep the CD's that have books to them in. The other one I keep made CD's in. =D.
This here is my Marilyn Manson collection. To be honest, I was truly unaware of how many of his CD's I actually had. Needless to say I am quite proud of myself.
This is a stack of even more CD's. In this stack I have everything from Story of the Year to Meg and Dia. I would name them all, but I am too lazy right now xD. Ask me if you wanna know the titles. =D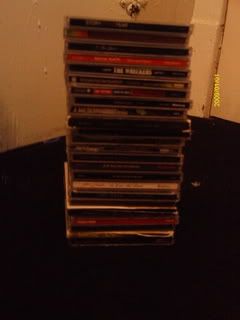 This next photo is of some random made CD's and some old Cd's I had when I was a kid. I don't ever listen to these, and I think I just might start. xD.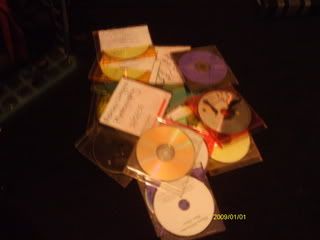 This picture is of the random stuff that has no real place. I feel bad for these objects. D=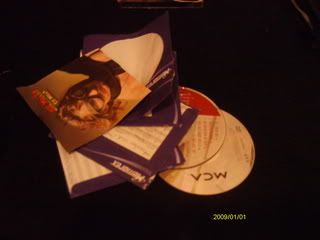 Now, this last picture is everything piled on the shelf all nice and neat. =D. Don't you love it?
Now, for a few questions!!
1. Do you like my taste in music?
2. What CD's do you have? (Or ones you listen to most.)
3. Any CD you're embarrassed to own but love to listen to?
4. How are you?
5. Wanna comment swap?