Okay, so I'm hoping the content of this blog doesn't come off creeperish or stalkerish or any thing involving that word.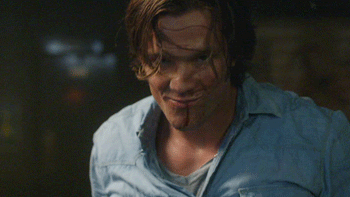 The friends that I've met on Mibba are incredible. They deal with my countless amounts of ranting and complaining. They're supportive, encouraging, and just some of the most wonderful people I've ever come across. They've changed my life and opened my mind. Honestly, when I have problems that are really bothering me, I come to them and feel like I can be truly honest and myself.
And I can say all this over the computer, but its not the same. I want to meet these people and tell them face-to-face how much they mean to me. How they make my days better and help me in so many ways they have no idea. Then, they get a hug. Because I like hugs and I don't care if you don't. I'll go Sam Winchester on you.
I've figured I'll either make this possible trip when I'm out of college or the summer of my Senior year. Hopefully, some day before I'm old. It all depends on how my trip to Ireland goes. Even if my mom disagrees. But if some of these people agree, I want to come meet them, document the trip as I travel from as far west as I go to as far east as I need. It would be a truly fun experience to not only meet them all, but go to places I've never been. I'll come to them--again, not trying to be creepy. I'll just grab one of my cousins/sister/best friend and we'll hit the road/airport.
So, yeah. That's my thoughts on the whole subject. :) Like I said, I want to meet my Mibba friends because they mean the world to me and I want to say that to their face.
-Aydios, lovlies!