I'm not sure when the exact day was that I discovered the video, but June 26th sticks out to me so this will be the day I celebrate it!
Yes, ladies and gentlemen it has been a year since I have—not only—been a fan of Kpop, but since I first became aware of its existence. No, I was not aware that Kpop even existed before I found my first video/song out of curiosity. No, it was not because of Gangnam Style! Its thanks to a random Harry Potter page on Facebook that I decided to check out this random video reference that had something to do with Thor dancing "Thory Thory".
Which ended up being "Sorry, Sorry" by Super Junior.
My first Kpop song/video ever. Let me tell you, I was overwhelmed with the Asian men dancing in front of me. I remember thinking "how do you keep them all apart? What is this? This is amazing!" But I came to know Super Junior as my all time favorite Kpop group. They probably always will be. As 15, even though they're all disappearing and leaving and and and
/breaks into a horrible mess of sobbing.
Then, came "Mr. Simple", "Super Girl", and thanks to my Kpop friends, BIGBANG, U-KISS, 2NE1, MBLAQ, and so many more.
Kpop changed my life. It controls my life. I'm listening to at least one Kpop song a day, if not more. Its a completely different world than I ever thought and the groups, songs, and everything else is endless. I was aware and very much in love with J-Rock(Gazette FTW!) before Kpop came along, but Kpop pretty much rules my life now.
So I'm just going to say my favorite songs/videos/biases because I really know no other way to celebrate.
Biases:
Super Junior—Han Geng, but since he's gone: Siwon. And Zhou Mi. He is a sexy Chinese man.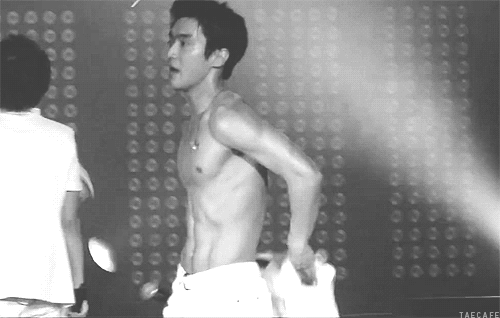 BIGBANG—Daesung. And T.O.P, but he's everyone's bias.
U-KISS—Soohyun and Eli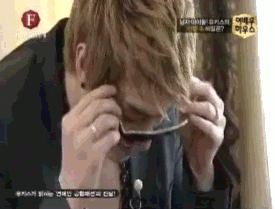 TVXQ—U-Know Yunho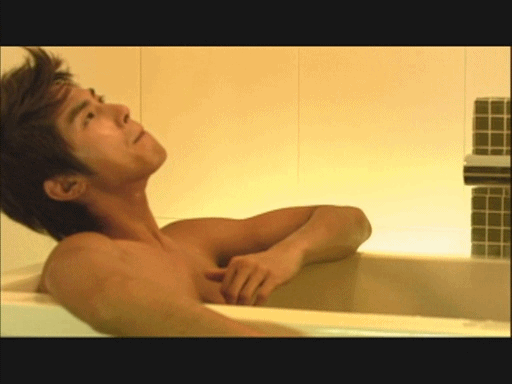 JYJ—Junsu
2NE1--CL
MBLAQ—Thunder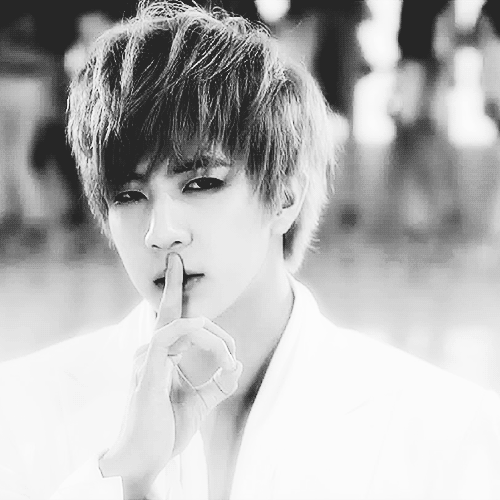 2PM—Chansung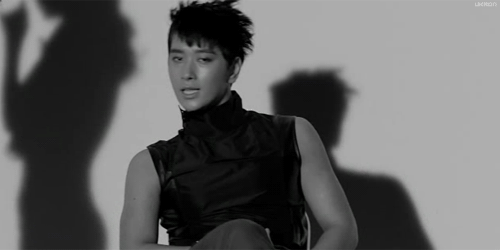 2NE1—CL
SHINee—Onew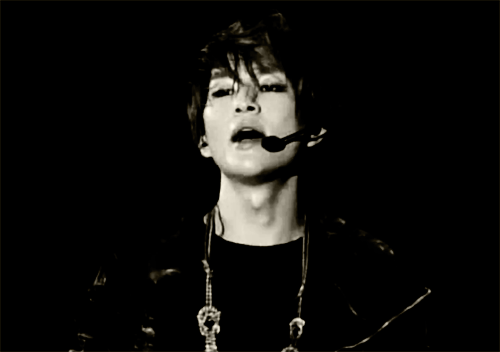 SNSD—Sunny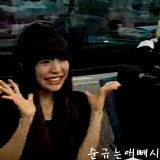 Brown Eyed Girls—Miryo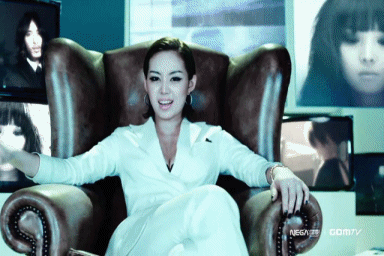 I'm very close minded on my groups I listen to. I know there's so much more out there, but I don't take the time. /).(\
I'm constantly struggling with my ultimate Kpop bias. It used to be Yunho, but Junsu is a bias ruiner. He is perfect.
Taeyang is my favorite solo artist. His songs are just perfect.
Boa is probably one of my female Kpop idols. Her and CL. She's a badass and drop dead gorgeous.
Junsu. How do you resist this? HOW? Those facial expressions and those moves and that voice. Its also one of my favorite dances. Herg.
My all time favorite Kpop song will be "Mr. Simple". The message it has is very positive and who doesn't need some positivity in their lives?
BIGBANG owns in videos, I think.
Wow, Fantastic Baby. My friends were freaked out by this video, but now they like it. /insert evil laughter
This video—I love it and I have no idea why.
This made me tear up the first time I watched it. Its so sad. GD's pain. I cru.
One of the songs I'm currently obsessing over. How do you not like this song? This video? THUNDER.
My favorite JYJ song. Its in English, but the emotion that comes from it is incredible. I chose the live version because I think they do an excellent job.
Its an SM video that doesn't involve just dancing and close ups! OMG! One of my favorite love songs in KPOP.
Its TVXQ when they were five. These songs are classic.
Then, there was two and I still loved them.
The first song I heard by U-KISS and still my favorite.
Soohyun's on a bed. Waiting for me. And doing body rolls. I have no more to say.
This scared me the first time I watched it. But now if I ever need a pick-me-up, I turn to GD.
My first 2NE1 song; these girls impressed me because they weren't all...cute.
A Kpop song by a girl group I can actually relate to.
I forgot. This song replaced "It's You" as my favorite Kpop love song. They're so romantic and mature and just take me out of my fangirling misery.
So yeah. I just spammed you all with Kpop videos and pictures. That's how I'm celebrating. Teeehee
When and how did you first discover Kpop? Whose your favorite? Ultimate bias? Celebrate your love for your Asian man/woman with me and we'll dance around naked to their music!
Aydios, lovelies!