Today is my favorite day of the week... Man Crush Monday! Mondays actually suck 100% of the time, especially if you're a high school teacher because teenagers don't want to do anything on Mondays besides talk about what they did on the weekend. The struggle.
But, today is the day I can officially appreciate all of the men I am going to marry one day. I decided that today I would dedicate the day to all the superheroes out there that make my Mondays so much better. Here we go.
Chris Pratt
because he is just too perfect for words.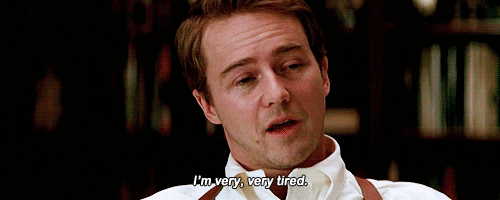 Edward Norton
because he is old but sexy.
Mark Ruffalo
because he has serious swag.
Andrew Garfield
because I can't even.
Grant Gustin
because look at that face.
Chris Hemsworth
because look at that body.
Chris Evans
because he has all the charm.
Robert Downey Jr.
because he has sass for miles.
Jeremy Renner
because it's not fair.
Dylan O'Brien
because even though he doesn't play a superhero, he is a hero to me. Omg I'm such a sap. I don't even know how I'm a real person.
And none for Batman.