In honor of Step's hat trick tonight to record the 8-game winning streak for the New York Rangers, I'm doing my first ever appreciation post. Tehehe, it takes a hat trick for me to go gif/picture-hunting.
But look at him, isn't he adorbs?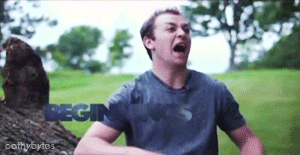 This one sings too!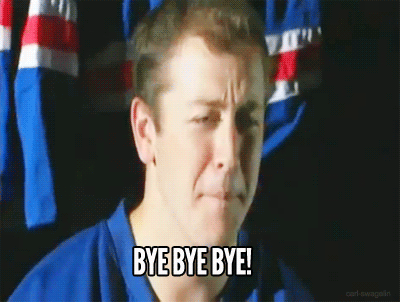 Style icon?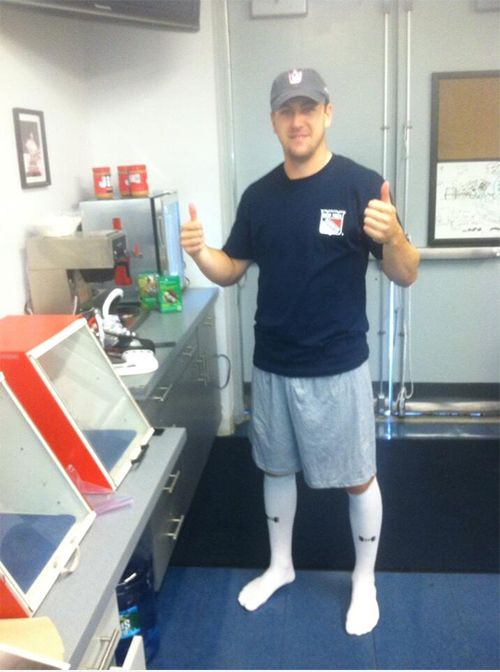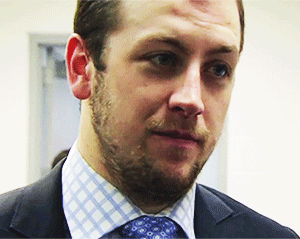 Celly hard: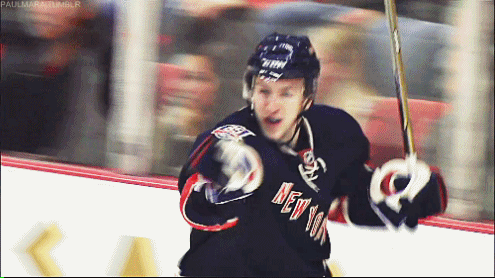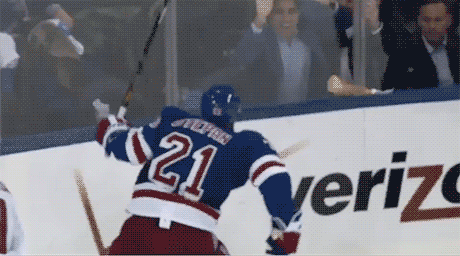 Stepan banging on your door at 2AM like: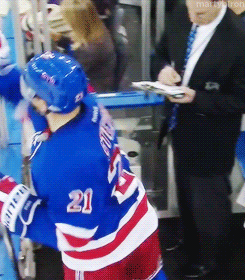 And finally, always the most graceful of em' all!
Okay, but like all adorable gifs and pics aside, I absolutely love him and think he is an amazing player. And like he's really, really, really awesome... and extremely humble. I was at a Rangers game a few weeks back and he scored a goal and I nearly lost my mind. Because I remember when I was on the subway to getting to MSG, I was thinking to myself "Step better score a goal for me tonight." And my seat sucked ass, but the goal happened and I'm here like "YASSSSSS." So there's that!
Anyways, since this is Mibba, I want everyone to know that if anyone has read or has a good NYR story they want to recommend, send them my way! I've pretty much read every single Rangers story there is on this site, so hopefully I haven't read the stuff you guys send me. Oh, even if you are planning on writing one, let me know too! I'd love to invest myself in it!