I GOT MY HAIRCUT OH MY GOD LOOK AT ME I A SO HANDSOME AND FOR THE FIRST TIME EVER I FEEL LIKE A GUY A REAL GUY A TRUE FUCKING GUY AND I AM SO DAMN HAPPY.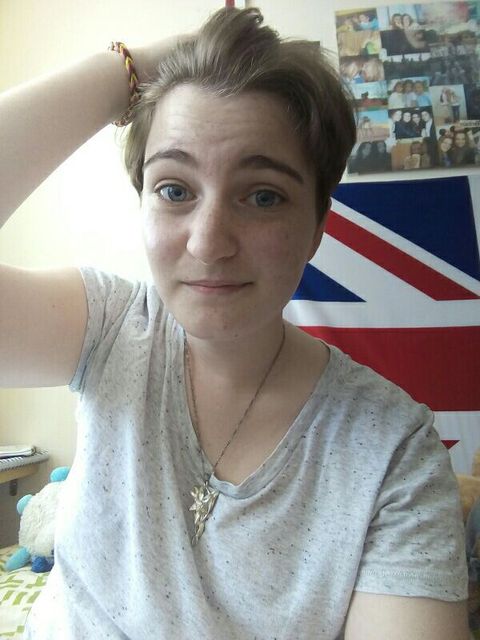 On another note, my mom won't talk to me. My sister hates it, too. Dad isn't home yet, but this is actually giving me a bit of anxiety. I posted the picture on this group chat I have with my cousins and my sister and everyone was like WHOA!
And my sister went: "Well, people may call you pretty when they see it but, in reality, longer hair suits you better :)"
AND MY MOTHERFUCKING COUSIN PACO WENT:
"Well, sociopathity and prepotence doesn't suit you, either, Elena, but we all love you anyway, right??? :)))))"
And I choked on my own saliva and he jUST KEPT GOING.
"If you're going to say something mean, don't say it. (s)he likes it and (s)he doesn't care about fashion or anything. That's actually something to be proud of, unlike you who follows everyone around for approval."
I am starstruck. Today was a very emotional day and it isn't even lunch. Jesus christ.
I LOOK LIKE SODA POP