Okay! Everyone knows I can get fan girl crazy but there is one thing that I have been fangirling over since I was thirteen and that is The Challenge on MTV. I watched Real World too but I just love the challenge. I am watching the new season and I am enjoying it. It is a little bittersweet since Diem passed away a little over a year ago but Im hanging on.
I even had a dream about Johnny last night. I was on the challenge and he was my boyfriend while Jordan was there being a dick.
Johnny is my second fav though and I always had my first fav, CT with Diem. They were my OTP.
Another thing. This season, there is no Zack.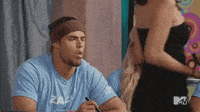 Or Dustin. (Idk what he's lookin at....)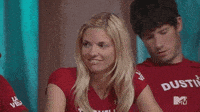 And Robb hasn't been in a challenge since Battle of the Seasons. (he is the ginger)
I mean if you're reading this blog and have no idea what this is about. Let me tell you it is drama. My least favorite crying bitch is back which is Camilla but the new girl Brianna I tell you....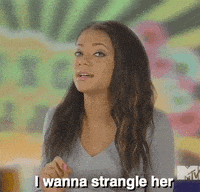 And there is great news that I found out. CT is coming back with Diems sister this season to honor Diem. Idk when they are coming but who cares because
I mean I love CTs personality on the show (even more irl)
I feel I am getting annoying but Im just excited.
I love you guys and maybe someone can get me some help with my obsessions.
Love
E