Because I'm afraid if I don't do this now I won't because I won't have time, here we go. My first Mibba giveaway of the year! I'm doing this for the
Mibba Revival Challenge
. Woot! Before we get to the good stuff, I got a couple rules. I may be a rebel, but I'm a lawful rebel.
Da Rules
Only pick one thing. Just to be fair to everyone.
It's first comment, first dibs. So make sure you check the comments before you post in case I haven't updated this. I want to edit this as little as possible so I won't update this until January 9th.
I'm giving away three of each item. One doesn't seem like enough, I don't like the number two, and four is too much. Three is just right.
This is mostly writing and user related, I'm not giving away a ton of graphic related things. If you really want one, head over and check out my graphic shop and request something there.
Be patient with me if I don't get to whatever you requested right away. If it's the end of February and you still haven't gotten to it, by all means hound me.
It's pretty straightforward. Pick a Star Wars character, what the character represents is something I'm giving away. Comment which one you want.
Okay, that's it! Let's got down the good stuff!
Obi-Wan
// user recommendation + user recommendation blog
A blog where I talk about how awesome you are - or another fellow Mibbian, it does not have to be you - also talk about your stories or poems, etc.; I'll send you a Q&A and then I'll write a kickin' blog.
✎
PoeticMes.
✎ user
✎ user
Anakin Skywalker
// three story comments + three story recommendations
You'll get three story comments of at least 75 words or more plus three story recommendations. Story recommendations do not have to be for the same ones I'm commenting on.
✎
The Color Abi
✎
nearly witches.
✎
Davis.
Han Solo
// story banner + layout
✎
TheDevilsHalo
✎ user
✎ user
Princess Leia
Yeah I know I used sequel Leia in the GIF but she will always be Princess Leia. Fight me.
// user theme + user recommendation
I'll make a signature, avatar, blog layout (and possibly a banner) that all match in theme with your username. Or just a blog layout if you don't want a whole matching theme.
✎ user
✎ user
✎ user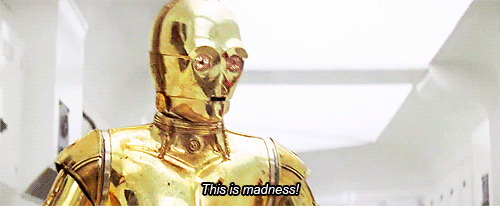 C3PO
// three poem comments + poem recommendations
I'm gonna shoot for 50 words per comment. I can't promise it'll be for sure 50 words, but I'm gonna try. Poetry is not my strong suit. Poem recommendations don't have to be for the same poems I'm commenting on.
✎ user
✎ user
✎ user
Yoda
// music playlist
Either a playlist just for you, or a specific fic mix or a mix for a specific fictional character. Whatever you want.
✎
VixL
✎ user
✎ user
And last, but not least...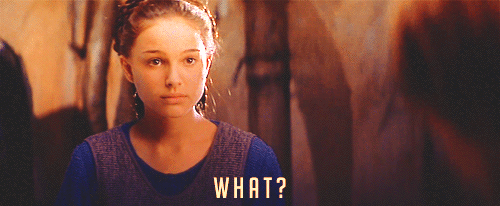 Padme Amidala
// beta reader
I'll be the beta reader for a fic or one-shot of yours. Whatever you want. I'll let you know what my thoughts are, what I think needs to be changed, what I think you're doing a good job of, some minor edits, all that good stuff. I'm testing this one out so there may be some kinks. Or if you just wanna shoot some plot ideas feel free. Whatever works for you, my friend.
✎ user
✎ user
✎ user
Okay. I'm ready for this. I got this. Bring it on.
TTFN,
Emma