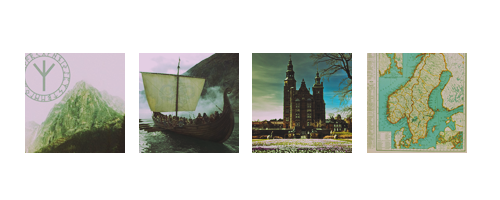 Scan·di·na·vi·an


ˌskandəˈnāvēən/
adjective
adjective: Scandinavian
1.of or relating to Scandinavia, its people, or their languages.
noun
noun: Scandinavian; plural noun: Scandinavians
1.a native or inhabitant of Scandinavia, or a person of Scandinavian descent.
2.the North Germanic languages (Danish, Norwegian, Swedish, Icelandic,
Faroese) descended from Old Norse.
Scandinavian languages include Norwegian, Swedish, Danish, Icelandic, Faroese, and Saami languages. The countries included are typically Norway, Sweden, Denmark, the Faroe Islands, and Iceland. Finland is usually not included, but Finnish people are definitely welcome on this thread.
---
I'm half Scandinavian: my dad's family Norwegian, with little Swedish. Because they live in a very isolated place, they're pretty intact with their culture. My grandmother spoke Norwegian, but my dad's generation doesn't, really. They don't exactly speak English either; they're bad with grammar and have a hard time with English plural (the plural of bear? Bear. It's not wolves; it's wolf.). I only know a little of Norwegian, which includes profanities, of course.
(I haven't had much contact with my dad in particular for a while due to disagreements, but I'm okay with some cousins, aunts, and stuff.)
They're very stereotypical.
I've also found that they like food. A lot.
Any Scandinavians on mibba? Ever been exposed to lutefisk?
Most Scandinavians are Lutheran (my Norse family is; I'm not)
but
I know quite a bit of Norse mythology.
April 7th, 2014 at 02:08am