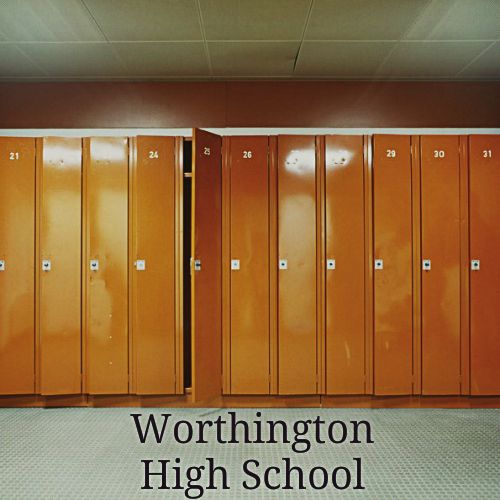 Worthington High School's new year has just started. Students are excited to see their friends again and meet some brand new people. The year is going to be filled with fun, drama, relationships, and pop quizzes. Have fun kids, stay in school.
RULES
-
Mibba Rules
apply, of course.
-No godmodding. Control your own characters, dude.
-Proper spelling and punctuation but don't stress too hard if you make a few mistakes.
-To reserve for a teacher Name | Gender | Subject
-To reserve for a student Name | Gender | Clique
-Be nice and keep personal problems outside of the thread.
-Icons and names with each post unless you're on a mobile device.
-Icons must be 100x100. If you need help finding pictures or resizing them just let me know!
-Have as many characters as you can handle.
-No faceclaiming, first come first serve.
-Rated NC-17

-Teacher/Student relationships are all good here.
PROFILE SKELETON
Your Name:
Character Name:
Gender:
Age:
Orientation:
Clique: leave blank if the character is a teacher
Subject: leave blank if the character is a student
Bio:
Image:

TEACHERS



joi | Finn Harper | English



joi | Asher Steel | History


austlan cashby. | Beau Trecaust | Music
-
-

POPULAR


maroon | Finley Gallagher


airy | Alexander Roberts


airy | Aspen Johnson


austlan cashby. | Cyrus Rybeck



vanna | Alec Grayson


megan | Maddison Lewis
-
-

OUTCASTS


airy | Jase Brooks



austlan cashby. | Caspian Rybeck


Erika | AJ Posey
Kenzi | female
-
-

ART GEEKS



joi | Sebastian Reed


austlan cashby. | Sutton Frost


vanna | Echo Greyson


vanna | Allen Greyson
Kenzi | male
-
-

NERDS



joi | Charlotte Quinn


Erika | Carrie Bleu
-
-

STONERS


maroon | Avery Franceschi


airy | Zak Volkov


megan | Noah Lewis


Erika | Elise Kane
Kenzi | male
-
-

I'm always willing to add more spots for different positions. Message me if you have any questions!
September 12th, 2014 at 10:10am