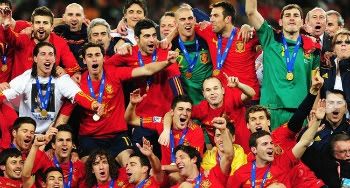 about

my name is victoria. i prefer tori.
i'm 18 and from new jersey.
i'm obsessed with spain. (:
true spaniard!
i like...
i support deportivo and real madrid.
and spain's national team.
my favorite soccer player is
fernando torres

world cup champions
ESPANA WORLD CUP 2010!
SOMOS CAMPEONES!!!!
world cup champions and european champions.
nothing can stop spain now.