xXGreyWingsXx
Name

xXGreyWingsXx

Age

30

Gender

Female

Location

Great Britain (UK)

Joined date

June 14th, 2008
Confessions of a Word Addict
Been on Hiatus for ages because of uni-hecticness, sorry m'lovelies.
First year is done and dusted though, so I'm hoping to get my fingers back to the keypad. x
Je suis moi. Mon francais c'est terrible.
I collect words and sentences - my current favourite is liripoop'.
I hate... I can't think of anything.
I dislike kidneys and liver as a food substance.
As my vital organs, I quite like them.
I'd like to meet myself - It would make for an interesting conversation.
Everyone needs a good teapot.




These are a few of my favourite things:
Gareth Davies-Jones
Stairwells
, debut album from Kina Grannis
"Shit! I am thus screwed...",
Life in Darkness
by
TavarElda
Secrets
by
claire13138
Other story recommendations...
Seeing that 'New comments' link on my homepage.
International Hat Day on the 11th of December
Icons with: pirates, dinosaurs, the word 'rawr' or any english-language related pun.
Google searches
My seemingly never-ending scribble:
------------------------------------------------------------------------------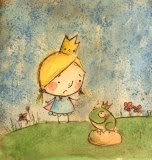 ============================



====

Diary of a Reluctant Ruler

==========================

Einstein on a bike. 'Nuf said.


============================================
My little genius =
The Tears of Time
.
WARNING! I am an EXTREME nit-picker when it comes to reviews. Only ask me if you can handle complete eradication of all flaws. Some will no doubt be opinion-based. Plus, asking me to read your story is the equivalent of asking me to review, so I will take it as given that I can comment with negatives if I find them. Greviuos apologies if this seems harsh, but... well tough. *huggles*
I AM WOMAN, HEAR ME ROAR.