Tokio Hotel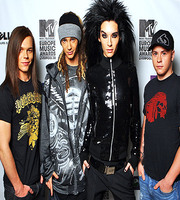 This week, the music video for Tokio Hotel's long awaited single, Automatic from their first album in over two years, Humanoid was released on their homepage. With a new sound and a new style, both the single and the album have been promised to be the best yet. Automatic is a world away from the likes of their previous hits of Monsoon and Ready Set Go; yet for many fans it hasn't lived up to their expectations.
The excitement and anticipation for Humanoid has been more intense around the world than their previous German albums Schrei and Zimmer 483 and their debut English album, Scream; however, many fans, me included have felt that they have distanced themselves away from their original sound in favour of one that is a lot more commercial. Some may argue that this change is due to their goal of breaking through in the United States of America, something which they have attempted to do in 2008 but failed with their album, Scream, selling only 100,000 copies and their single not even breaking into the Billboard Top 200.
This week, on Tom Kaulitz's blog, the album cover for Humanoid was finally released, only to disappoint many fans on the basis that it only featured Bill with no glimpse of his twin brother, Georg Listing or Gustav Schäfer anywhere on the design. Similarly, the music video for Automatic (German version - Automatisch) focused almost completely on Bill Kaulitz with only several small shots of Tom and hardly anything of the bassist or drummer. The musicians in Tokio Hotel seemed to be being fazed out in favour of the charismatic front man, something which has angered many dedicated fans.
While I think most people knew that the German stars were due a change in their style, I don't believe anyone would think that they would change so much. From Bill's unpredicted dreadlocks to Tom copying his idol Samy Deluxe, they really are a world away from the baby faced fifteen year olds who stormed onto the German charts four years ago with Durch Den Monsun.
However, I really do hope that Humanoid gives the boys worldwide success as they have spent so long and put so much effort into it that I believe it would be rather insulting to them if it isn't a worldwide smash hit and so I do wish them luck; but for me, they have forgotten their roots and I for one, will not be buying it.
Latest reviews