Shinedown Strips Down and Gives Anything and Everything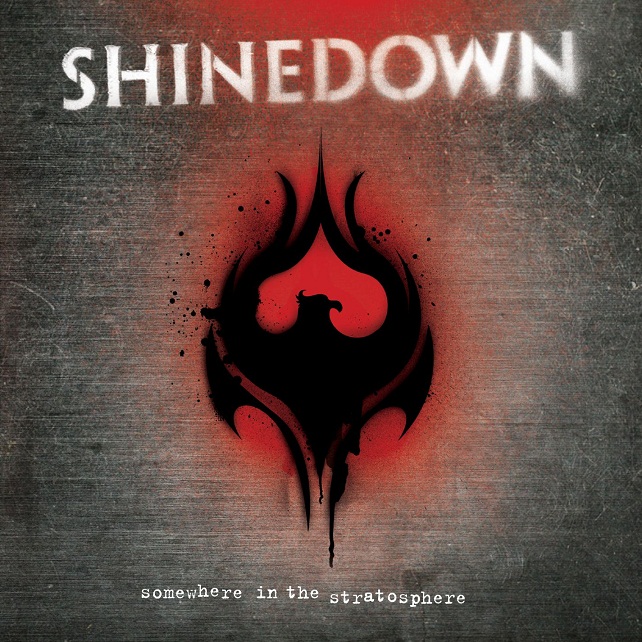 When most hard rock bands decide to release an album, they usually hold the era for a year or two. But Florida rockers, Shinedown, were not going to let such an amazing record like The Sound of Madness go to waste. After three and a half consecutive years of touring, making TV appearances, releasing singles and making music videos, the guys have finally decided to close this platinum selling era with a bang. In doing so, they started the annual Carnival of Madness tour. And after absolutely electrifying performances, the guys decided they'd give into popular demand and do one last tour before they closed the era for good. This tour being, Anything and Everything, a stripped down acoustic concert with a sixteen song set that included fan favorites such as Second Chance, 45, I Dare You and so many more. In addition, they threw in covers from The Beatles and the Foo Fighters, one of which with a collab from Will Hoge. Already, this show appeared to be promising. But my initial foresight on this show was absolutely incomparable to the real reaction I had when I actually saw the show.
Now, let me clarify that I didn't actually attend the Anything and Everything show in Florida like I had hoped. Instead I had to rely solely on the Kansas City DVD that came with Shinedown's two disc DVD Somewhere In The Stratosphere. And that is what I am here to review today.
The show started with a bang with the song Heroes from their sophomore album Us & Them. After an absolutely incredible performance from every single musician on stage, Brent Smith introduced the concept of the show and explained how he would give an insight on how and why these songs were written in order to help the audience get a better emotional connection to them. Now I must say, I absolutely love hearing this man speak. He brings so much passion into everything he says. He means every word that comes out of his mouth. And aside from that, his speaking voice is quite soothing. So anyways, getting back on topic, Brent began to explain what the song Heroes was about. As it turned out, it wasn't about famous musicians from our history. It was about the historical figures that have helped to make our world a better place. He explained how it was meant to be about people like John F Kennedy and Martin Luther King Jr.
Already, I could tell that this was going to be an emotional show. But I had no idea what I was in for until I was listening to the story of If You Only Knew, when Brent was talking about his son Lyric and how he saved his life. As he continued to speak about this, I felt my eyes well up with tears and I wasn't sure why that was. I guess the entire story just seemed so personal and touching that it made me feel him. And it genuinely brought tears to my eyes. The band then performed an incredible arrangement in which the lovely and talented Zach Myers played a completely mind blowing acoustic guitar solo.
While we're speaking of incredible arrangements, I'd like to take a moment to address the performance of Shed Some Light. This was one of my favorite songs from Us & Them, and I already didn't think the arrangement could get any better than the redone Lzzy Hale duet version. But this one completely blew it out of the water. Eric Bass—who by the way looked amazing in that suit. (I'm seriously in love)—played a beautiful piece on the piano while Zach complimented it with an amazing guitar riff. After the first chorus, Barry Kerch came in with the drums and the song took off. It was overall, the best performance of the show, in my opinion. The arrangement was just breathtaking. I love it more than the original. Another one that brought me to tears. I was simply speechless.
Moreover, while we're talking about extremely emotional numbers, we should most definitely address 45 which was the most intense story of the entire show. Brent began by saying that a common misconception is that the song is literally talking about a gun when in reality it's a metaphor for the world. He then begins talking about a friend of his who had the best sense of humor but the lowest self esteem. He told an explicit and captivating story about this young man who thought of ending his own life but ultimately did not. He then relieved the shock of the audience by reassuring them that this man was now living with a beautiful family and loving his life. After this, the band performed an incredible arrangement of my personal favorite Shinedown song 45 from their debut record Leave a Whisper. The orchestral strings definitely make this song significantly more intense and climactic. The part where Brent sings the "I'm staring! I'm staring! I'm staring!" is bone chilling. The song then relaxes back into a more subtle riff until Brent closes the song with, "I'm staring down a 45 but I'm still alive." It was definitely a moving piece and yet again, the tears were back.
On a slightly less touching but more brightening note, the band covered the Foo Fighers' Times Like These. This was one of my personal favorite performances simply because Brent, Zach and Eric all got to sing their own parts. Zach and Eric both have absolutely extraordinary voices and I believe they should be given more chances to sing in the future. (Though I must say, their harmonies have always been beautiful). It should be a crime to have that many talented singers in the same band. Just saying. All joking aside, it was an amazing performance and arrangement. The song closed off in a chilling and lovely harmony between all three vocalists.
After a few more performances and stories, Brent asked the audience who had been a fan of theirs since the very beginning. He then said that critics had said that they'd "be lucky to sell at least five hundred records." Having said that, he dedicated the next performance of Fly From The Inside (aka, their first single) to those fans who "silenced the critics" by making Leave a Whisper a platinum selling record.
Promptly afterwards, Will Hoge joined the band on the stage to cover The Beatles' With A Little Help From My Friends. The collaboration was definitely a genius one that I really hope to see again. Will and Brent are both extremely strong vocalists with a lot of passion and emotion in their performances. For this number, the musicians all decided to grab their electric instruments to shake things up a bit. I thought it worked out extremely well. The entire performance was simply great.
Finally, the band played a fan favorite, Simple Man. Thought this song is a Skynard cover, this version definitely belongs to Shinedown. They have done so much to just make this song their own without shedding even a grain of the amazingness off of it. And as a big fan of Lynard Skynard, I truly mean this. The performance, as always was incredible and the audience loved it despite the lack of an introduction. It was an amazing and moving performance.
Ultimately, the show was closed off with the quadruple platinum hit single Second Chance. It was an extremely climactic and melodically pleasing performance where Eric and Zach both sang some very lovely harmonies along with Brent's melody. But I truly thing Barry was the star in this one. I feel the drums in this particular song are everything and he completely played with his heart and soul. Overall, it was the perfect way to close the show. It left the audience satisfied, but still absolutely amazed and captivated. It was just flawless.
And although this show did have many ups, I have to say that there was one less than perfect part of this. I really didn't enjoy the arrangement of Devour. As much as I loved the story about the soldier who hadn't met his three year old daughter, the performance itself felt weak. I normally love percussion based performances…but this one didn't work. It felt really sloppy and a bit awkward. It wasn't bad, but it wasn't great either.
But aside from this, the show had some very high points. The stories to If You Only Knew, 45 and The Crow & The Butterfly brought me to tears. Arrangements like 45, Shed Some Light, Burning Bright and Second Chance left me speechless. And upbeat and energizing performances such as Sound of Madness, I Dare You and Times Like
These were electrifyingly amazing.
So if I had to give this disc on the DVD a rating, I'd give it a perfect five out of five stars.
Somewhere In The Stratosphere was the perfect way to end this incredible era; and this acoustic show within it definitely stood out as emotional, artistic and simply beautiful.
Latest reviews