Alan Wake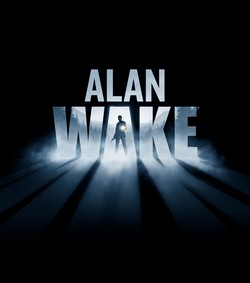 Alan Wake is the first psychological thriller that I played this year and it promised thrills and scares and to be honest, it didn't disappoint.
Alan Wake focuses around the character Alan Wake, obviously, and we play as him as he tries to rescue his wife from a dark monster/shadow species called the taken. The game has a clever combat system. See, the taken can't stand light, they have a kind of shield system. Alan normally has a flashlight with him so to take down the shield we shine the light on the taken and then we shoot them.
Alan wake is a game that is most likely based on the works of Steven King. All through the game we see references from his books, like The Shining and Misery. You'll have to play the game to find out. The game to me isn't scary, although no game tends to scare me. There are a few parts in the game where I jump, this is quite rare for me, so it might scare other gamers.
The storyline uses a clever narrative system. The book is meant to be told as if it were a story, Alan Wake himself is an author and it is based around his adventure in chapters.
The game is a short experience but very good. You may be able to complete it in 5 hours on easy, I did it in 6 but I took my time.
The game isn't just a thriller- it has a few very funny pieces of dialog in it and I would put the game in again simply for a level when you battle on a stage to rock music, you have to play it to experience it but it is brilliant.
The game gives us a thrilling cast of characters and enemies and the ending; although predictable, is good nonetheless. The game also has an add on, I haven't played it myself but I think you get it free with the game. The only thing wrong with this game in my opinion is that it is only for Xbox 360. My Rating: 7/10
Latest reviews