Benny and Joon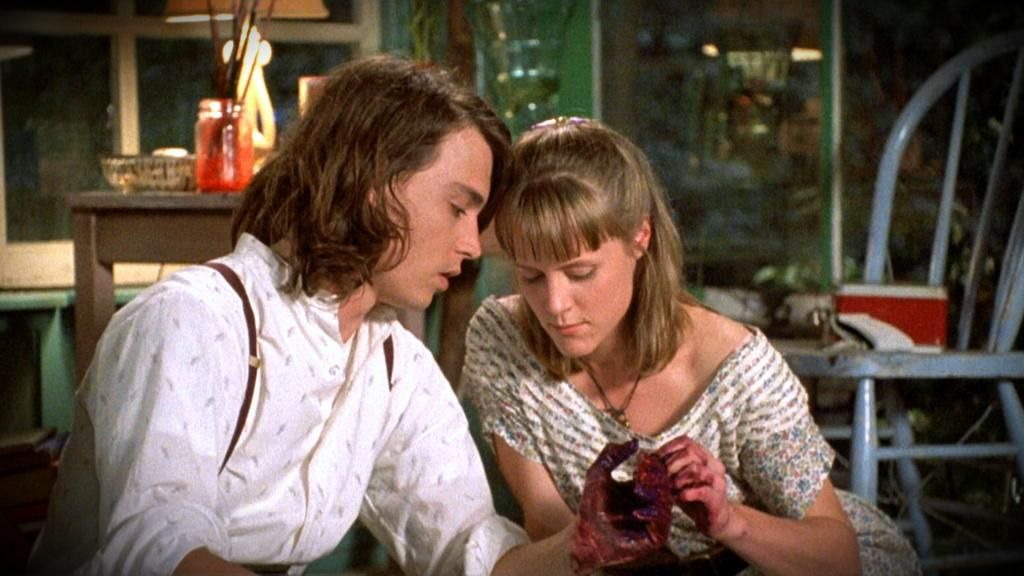 Benny and Joon is a wonderfully eccentric love story based around two misunderstood people who are both equal parts mad, and normal.
Plot
Made in 1993, it centres around Benny, an automotive mechanic and his every day struggle of looking after his mentally ill sister – Joon. Benny has devoted his entire life, since loosing their parents in a tragic car accident, to looking after Joon and protecting her from the outside world, aswell as herself. He has had to give up his love life and almost everything else a man his age should be enjoying in the world. Joon herself, does not make this easy by seeming to drive off every housekeeper and home aid she seems to come in contact with. That is, until Joon looses a game of cards and they win a cousin, Sam, from one of Benny's friends.
Joon and Sam begin to form a romantic bond, without Benny's knowledge and this leads to some very troublesome woes in the siblings relationship. Sam will do anything to prove his love to Joon, and Benny will do anything to get his sister back. This is a truly beautiful story, about a man learning that sometimes the best approach to dealing with your mentally ill sister, is to just stop worrying and let her be free.
I first watched this movie when I was ten, and I absolutely loved it. To this day, I still view it as one of the most romantic and real movies of all time. It has a little bit of everything, be it drama, comedy or romance. Filled with a stellar cast, including Johnny Depp as Sam, it's well worth a watch, just to be reminded that sometimes, the mentally ill are more sane than 'normal' people.
Latest reviews