X Factor: An American Idol Copycat?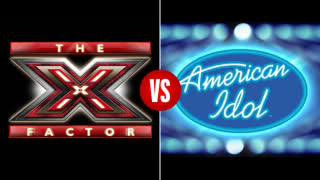 Cowell had originally predicted 20 million viewers that night. He was in for a surprise when the numbers came in and found that only 12 million had even tuned in.
"I didn't watch it when it premiered, I thought it was going to be really dumb because I thought it was the exact same thing as American Idol," says freshman Amy Gulczynski.
Despite the numbers on premiere night, a People Magazine poll showed 60% of people asked preferred The X Factor over American Idol.
"I was getting sick of Idol. It's been on for so long, I was tired of the same thing every year. Now that The X Factor is here, I like that there's a change. I probably won't watch American Idol for a long time. I'm hooked on The X Factor," says senior Feliz Crisostomo.
Cowell says that he expects The X Factor to be more successful than his previous show. After the auditions he showed his creativity, making the competition different than any American talent show on television.
The contestants are divided into four groups; the girls, the boys, the groups, and the over 30s. Unlike American Idol, which requires contestants to be between 15 to 28 years old, The X Factor only requires a minimum age of 11 years old for contestants.
"I love how it's not just solo singers. There are groups in it too. It kind of spices things up a little bit. I'm not sure I really understand how they're going to 'judge' them though. We'll see," says sophomore Emma Devane.
All of the groups are mentored by one of The X Factor's judges, Simon Cowell, Paula Abdul, Pussycat Doll Nicole Scherzinger, and producer L.A Reid.
The stakes are even higher compared to American Idol's prize of a one million dollar contract. The X factor offers the contest winner a five million dollar contract with a record company.
With Coke sponsoring Idol, competing rival Pepsi has graciously offered $60 million dollars towards the sponsorship of The X Factor. Adding something of it's own to the five million dollar recording contract prize, Pepsi will have the winner of The X Factor star in a commercial that will be shown during the Super Bowl next year.
"That's a heck of a lot of money. I'd definitely try it out. I haven't seen The X Factor yet, but I'm not so much a hardcore American Idol fan. I'd just watch to see who wins the money, and see who's in the commercial," says senior Alec Anderson.
To say that The X Factor is an Idol copycat may be true in some respect. But aren't all contest shows? The gimmick is working, so like all others, expect The X Factor to be a big hit, just like American Idol.
Latest reviews