Jawbreaker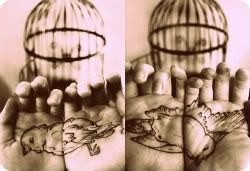 Lucy
Noah
Things a girl needs in order to survive life; by Abigail Sue.
Vitamin water.
Sharpies.
A whole pack of Starbursts.
Inside jokes.
Black nail polish.
Eyeliner.
One good friend.
"Well, at least you've got three things on that list now," commented Noah as he pulled out a pack of starbursts.

I hesitated before taking one.

"Yeah? What're the other two?" I asked him.

He sat down on my bed, chewing on a pink starburst. "Black polish."

I looked down at my nails.

He finished chewing, swallowing.

"And a friend."