Status: Hiatus due to the fact that I don't want it deleted for being "improperly written" even though we wrote it "Play Script Style"
What to Do When You Are Hyper...
Vault, Chips, and Computers
Steph && Lisa: *giggle giggle*
Everyone else: *outside*
Gerard: She has Vault...again...and Lisa has chips...and...why is Katie giggling?
Katie: I'm not anymore. I'm out here.
Gerard: Oh. This was the only bottle of Vault in there, right? *holds up bottle*
Bob: Uhm...I just restocked the fridge the other day.
Gerard: ...damnit.
*Meanwhile*
Steph: *grabs another bottle of Vault* OMIGOSH I JUST GOT AN IDEA!
Lisa: WHAT!? *buries face in chips*
Steph: MYSPACE PICTURES! *opens laptop with built in camera*
Lisa: *ROFL*
Steph: *poses retardedly for a few pictures*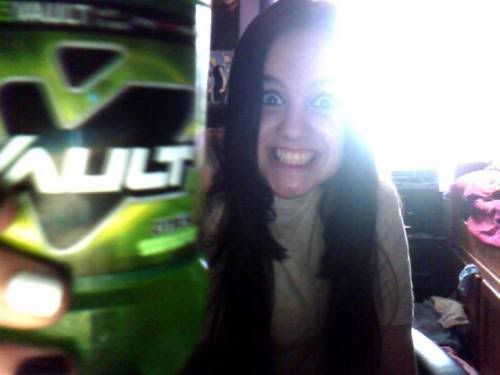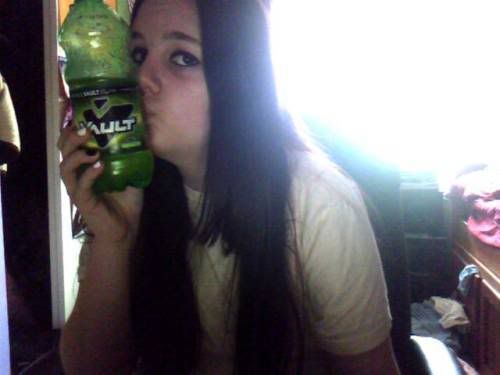 Lisa: OMFG HAHAHA YAY FOR PICTURES!!!! *Poses*

Everyone outside: *hearing the giggles*
Frank: Gerard...our girlfriends...ARE FUCKING CRAZY!
Gerard: *nods sadly*
Announcer: Will Steph and Lisa ever calm down from their hype? Will Steph publish those pictures to myspace? Will Frank and Gerard ever get the girlfriends back that they once had?
Alicia: Ahem...*tosses rock up and down in hand*
Announcer: ....will Alicia throw that huge rock at me? Let's not find out. *runs off*