Status: As of April 14th 2013 new and improved chapters of Promise Me The Stars have begun to be published on Mibba :)
Promise Me The Stars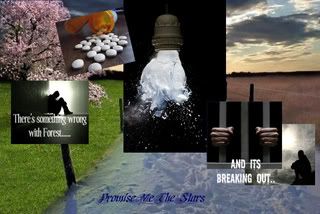 Hazel and Forest's mother dies from an illness she kept a secret from the twins, leaving them to go live with their unknown rock star father. Hazel and Forest are 16 year old twins who know nothing about their father, and never wanted to. Forest hates his father for never being there, but Hazel, being the optimistic one, thinks there's a reason for him not being there.
Zacky had no clue he had a kid, let alone twins. He's shocked when they come to live them. He doesn't know how to take care of anything beside himself and his dog, so taking care of two teenagers is gonna be trouble.
Will it end in a disaster or will they become a family?
Will Forest's secret tear the twins apart?
Well don't just stand here reading the summery. That's like standing in the lobby of the movie theater looking at the movie posters and not going to see the actual movie.
Disclaimer - I don't own Avenged Sevenfold or anyone accompanied with them. I do however own Hazel, and Forest and any other fictional character that I make.
Enjoy, Comment and Subscribe!
Author's note: Jimmy will be alive in this story, It wouldn't be the same without him.