Status: Oneshot/Finished/Completed
Cigarette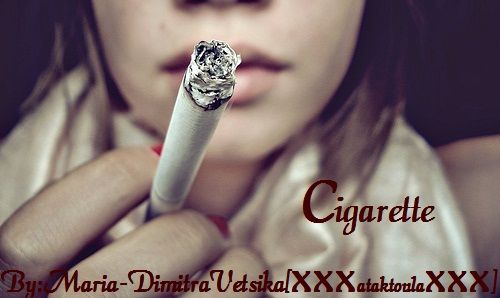 -Summary-
Some people are like cigarettes. You feel that you need them till you realize they destroy you and you have them for the fuck of it.
-Series-
It's the seventh part of the ''Tales of the Past'' series.
-Inspired-
From something a friend told me which was, ''People are like cigarettes.''
-Copyright-
Story is mine, written by me, edited by
Airi.
, posted by me. You steal I'll toast you alive, comprende? Constructive criticism is more than welcome.
-Written for this Contest-
It's In The Body Language