Status: Oneshot/Finished/Completed
Desert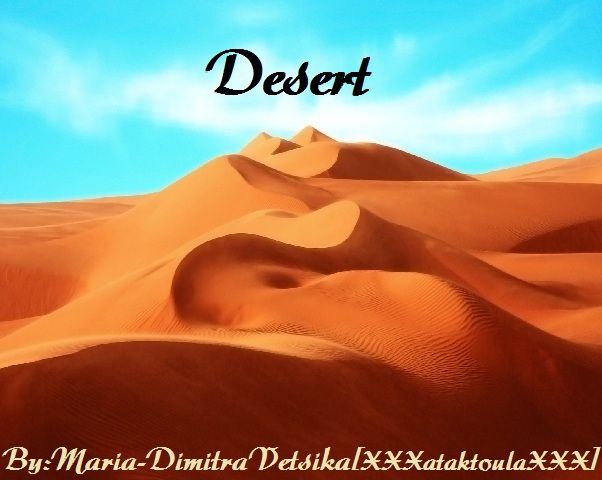 -Summary-
And our love bloomed in the desert while our hearts connected on the hotel's bed.
-Series-
It's the eighth part of the ''Tales of the Past'' series.
-Inspired-
From the country I picked which was Egypt when I entered a contest.
-Word Count-
617
-Topic (scenario)-
Meeting a stranger.
-Copyright-
Story is mine, written by me, edited by
Airi.
, posted by me. You steal and I'll report you, comprende? Constructive criticism is more than welcome.
-WON HONORABLE MENTION IN THIS CONTEST-
Where in the World