Status: Complete/Finished/Done
A Night in Venice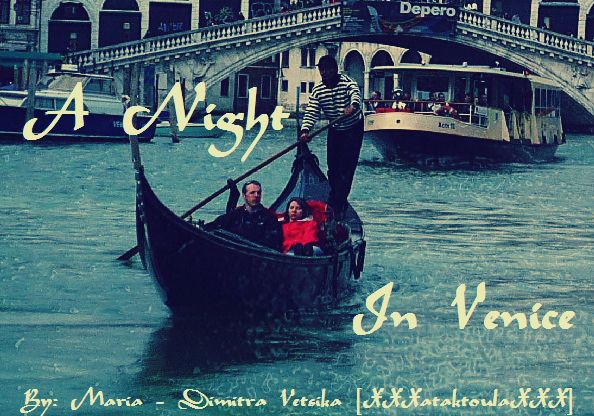 -Summary-
And I think I'm getting bad again
because I'm sure that people are lying
about the stars and moon at night.
I don't see any light at all
and I might just be okay with that.
-Series-
It's the fifty-one part of the ''Tales of the Past'' series.
-Word count-
1.160
-Copyright-
Story is mine, written by me, edited by
Kayla
, posted by me. The poem in the summary and short description is written by
iggy.
and you can find it
here
. The story was inspired by that poem and
Venice
. You steal and I'll report you, comprende? Constructive criticism is more than welcome.
-WON 2ND PLACE IN THIS CONTEST-
Around the World
with the place I picked being
Venice
.