NHL Draft Picks 2012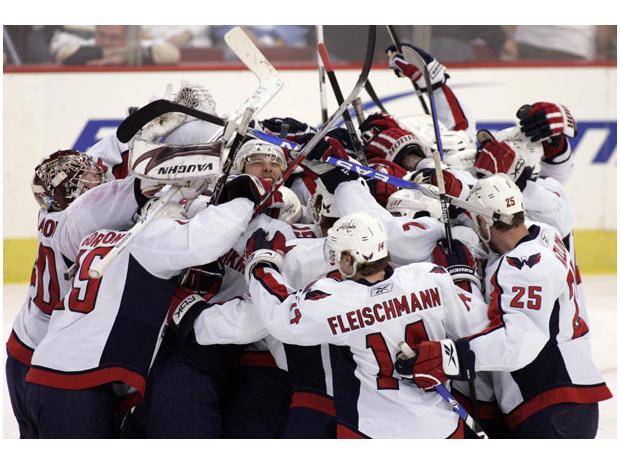 The Edmonton Oilers had the first draft pick for the third consecutive year. While they desperately needed a good defenseman, they couldn't pass up picking up winger Nail Yakupov. Yakupov is a Russian player, who was considered number one out of all the draft picks.
Next up to pick was the Columbus Blue Jackets, who chose Ryan Murray. Murray is a Canadian defensemen. He played for Canada in the Junior World Championships and won a bronze medal as their captain. He brings leadership and great defense to the Blue Jackets.
After Columbus was the Montreal Canadiens. They chose the only USA player in the top 5, Alex Galchenyuk. Galchenyuk is a center and was born and raised in Milwaukee by his Russian father who was also a hockey player. He speaks English, Italian and Russia and has lived in many places overseas. An injury caused him to miss all but 2 regular season games and 4 play off games last year, so we'll have to see how he does in the NHL.
The New York Islanders chose Canadian Griffin Reinhart, who's older brother Max Reinhart plays for the Calgary Flames. This defenseman was considered #15, but he is obviously a good choice for the NY Islanders. His family is full of hockey players and he's bound to be a sucess.
Last but not least, Morgan Rielly, another Canadian, was drafted to the Toronto Maple Leafs. He recieved an award called the BC Hockey Hall of Fame Minor Player Hockey Achievement Award, which goes to a player who exemplifies good sportsmanship, leadership and other great qualities. The Maple Leafs got a great player for sure.
One of the big surprises from the first picks of the night is the Pittsburg/Carolina trade. Pittsburg traded Jordan Staal for their #8 draft pick, Brandon Sutter and Brian Dumoulin. Jordan Staal recently turned down a 10 year contract from Pittsburg and mentioned wanting to play with his brother in Carolina. While Carolina didn't want to give away Brandon Sutter, they wanted to close to deal quickly.
Also a surprise, ranked #3 by TSN, Filip Forsberg is still up for grabs after 10 picks made overall. The need for defensemen has been made clear by the fact that 8 of the first 10 picks made were defensemen. Forsberg is a winger, which explains why he hasn't been picked yet.
All in all, the first round has been interesting considering what players are left and who's been picked. You can see draft coverage on the NBC Sports Network and the NHL Network.
Latest articles